If you're a trader, you might have the goal of becoming a funded trader. But how do you secure funds for trading – and is it worth working as a funded trader? Here's what you should know.
What Is a Funded Trader?
If you're not familiar with the term "funded trader", here's a brief definition.
Funded traders don't use their own equity, or capital, to make trades. Instead, they're funded by proprietary ("prop") firms.
The prop firm gives eligible traders a funded account.
Through this account, the trader is assisted by the prop firm to achieve their goals.
The prop firm splits the profits on a funded account with the trader.
So, in short, funded traders are simply traders who are funded by external sources.
Can Anyone Be a Funded Trader?
Technically, yes. Anyone can get funded for Forex trading, or for trading in other markets where the appropriate regulations have been met. However, just because anyone can get funding doesn't mean they're actually eligible.
Prop firms rely on funded traders to generate their own profits. Legit prop firms only work with promising, talented traders who know how to assess risk and make smart trades. Don't be daunted by the application process, though. With enough skill and experience, you can work your way up to funded trading.
Do Funded Traders Make Money?
Sure! That's the whole point of funded trading. It helps skilled traders make significant profits even if they don't have their own capital to draw from.
As with any type of trading, though, there are risks involved. There's never any guarantee that you'll make money. However, for some, it's a lucrative way to trade.
Pros of Funded Trading
If you're looking to grow as a trader, there are many upsides to having a funded account. The three key advantages are:
Since you don't use your own capital, you're not risking your own money.
Having large sums of money behind you gives you leverage in the marketplace.
You'll benefit from the prop firm's trading tools and market access.
Cons of Funded Trading
Being a funded trader is not for everyone. Before applying for a funded account, here are some possible drawbacks to bear in mind:
Funded trading is a commitment. You need to invest significant time toward buying and selling assets.
You'll need to follow the platform terms and conditions. This may feel limiting if you prefer working independently.
Since you're using the firm's capital, you won't keep all of your profits.
How to Get Funded for Trading
If you're serious about getting a funded trading account, follow these steps.
Have a Trading Strategy
First, think about why you want to become a funded trader. It's not enough to simply want access to a larger pool of capital. You need a clear strategy for making this a successful journey.
Choose a market. This could be a market you're already involved in, or it could be new territory for you.
Thoroughly research your chosen market. Yes, a funded trading platform will support you. However, it's crucial that you know how the market works before you start trading.
Determine your own trading strategy. This will be impacted by, for example, how much time you can commit to trading each week.
Choose a Funded Trader Account
Next, choose your trading platform.
Prop firms give you access to quality trading tools and they'll help you make smarter decisions. That said, every firm or trading platform has its own unique features. You need to research your options to decide which platform is best for opening a funded account.
If you need help deciding, don't be afraid to ask questions. Your funding platform should want you to succeed.
Apply to Join a Funded Trading Platform
Once you choose your prop firm you'll need to complete a "challenge" to demonstrate your abilities.
Challenges prove that traders have trading strategies that align with the prop firm.
A challenge demonstrates the trader's potential before the prop firm assumes any risk.
The challenge may also help a trader decide if funded trading is right for them.
To complete the challenge, you'll receive a small amount of capital and a demo account. You must generate a profit while following the prop firm's rules. If you succeed, you may be required to complete a second test – just to make sure you're consistent.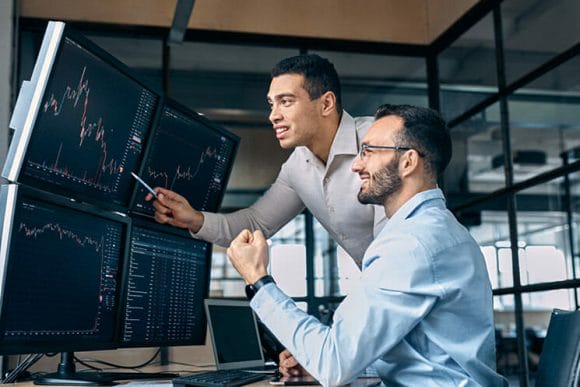 Prop firm challenges are not designed to trick you! Think of them like job interviews. They help confirm whether you'll fit into the platform. When you think of them this way, you'll see that they're a highly useful tool.
Complete the Verification Process
If you're accepted as a trader based on passing the challenge, you'll receive a funded account. However, you'll normally be required to complete the firm's verification process before you can start trading. This involves, for example, confirming your identity.
The verification process is normally fairly straightforward.
Start Trading
You will be notified once the verification process is complete. This could take anywhere from a few hours to a few days, depending on the steps involved.
At this point, you have full access to your firm's trading platform. You can start trading right away in line with the firm's rules, terms, and conditions. And once you make a profit, you can begin drawing from it.
Congratulations if you reach this point – you're now a funded trader!
Get Funded for Trading with Maven Trading
Are you looking for a funded trader account? Maven Trading wants to hear from you. All you need to do is win our challenge, complete the verification process, and start trading. What's more, you can retain 80% of your trading profits!
We're passionate about helping talented investors succeed. We don't believe anyone should be prevented from reaching their trading goals just because they don't have much capital. That's why we offer low-cost ways to open a funded account.
And we don't pressure you to hit your goals, either. We want you to make smart decisions without feeling rushed.
Get funded today and start your trading journey!
PLEASE SEE THE MAVEN TRADING WEBSITE AND OUR CUSTOMER TERMS AND CONDITIONS FOR MORE DETAIL.
Popular articles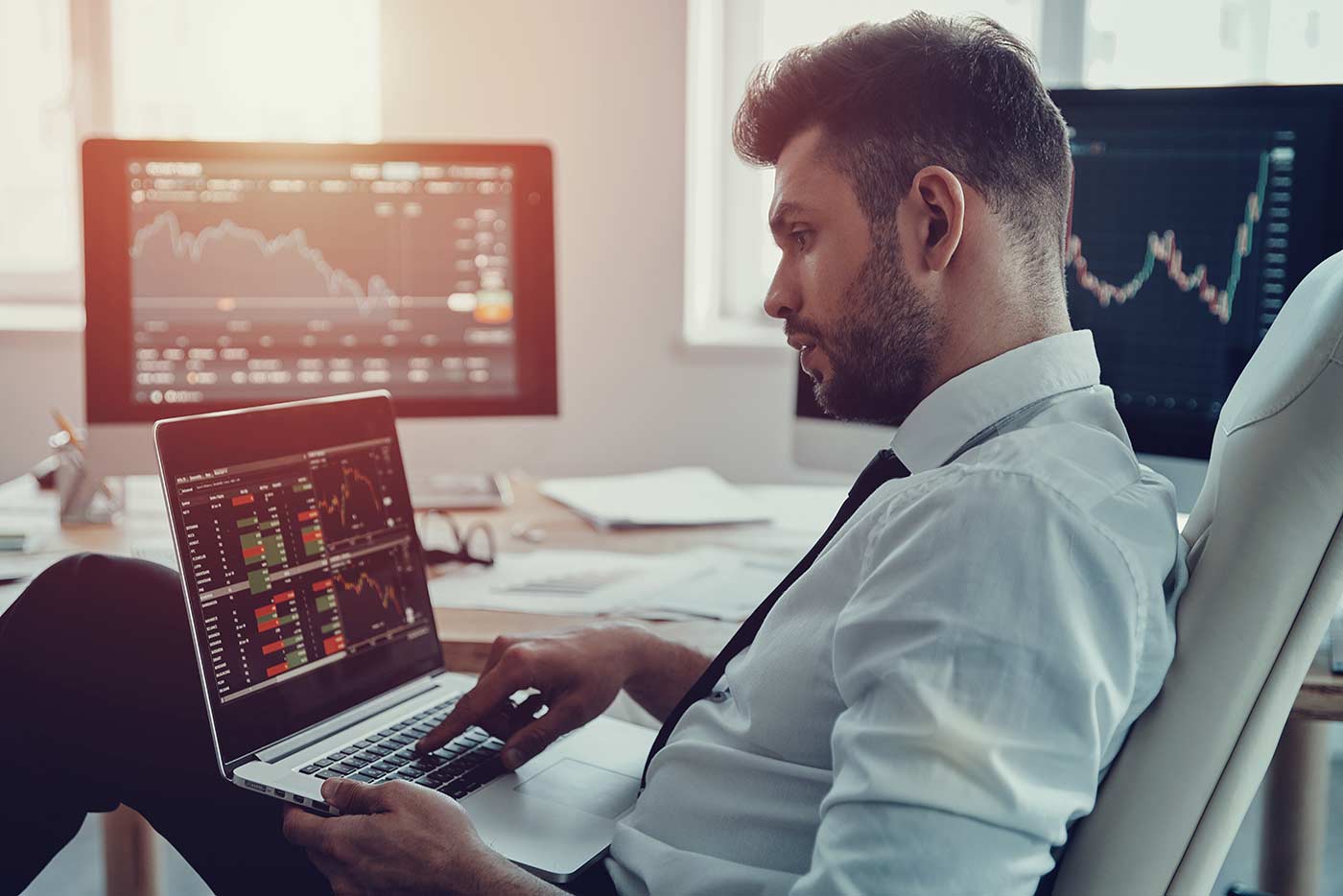 Can You Make a Living Day Trading?
You thrive on the excitement of the financial markets. You're keen to build your trading skills. And you want to trade full-time. Do these statements sound like you? Then you're probably wondering if day trading can be a lucrative career path. So, can day trading be profitable? Absolutely. Below, we explain how day trading works, […]
Read Article
View all articles