As a trader, it's crucial that you partner with a reputable firm to increase your chances of success. One such option is a prop firm. But are prop trading firms legit, and how do you spot potential scams? We answer these questions and more below.
What Is a Prop Firm?
A proprietary trading firm (prop firm) is a type of financial institution. The firm uses its own capital to fund experienced traders who do not have access to substantial funds on their own.
How Do Prop Firms Work?
It's a simple setup. Eligible traders sign up for an account, which gives them access to the firm's funds, trading tools, and support.
In exchange for this access, the trader gives the prop firm a portion of their profit share. The prop firm covers any resulting losses. This is why such firms aim to work with experienced traders to improve their prospects of success.
Prop firms enable traders to work across various asset classes. For example, you might trade in the equities market. Or, you could trade other assets, such as forex.
Is a Prop Firm Legit?
Yes, some prop firms are entirely legitimate! Concerns may arise as online prop firms are unregulated. As a result, scam firms do, unfortunately, appear. But this does not mean that all prop firms are illegitimate. And there are steps you can take to protect yourself from bogus prop firms.
How to Find Legit Prop Trading Firms
Now we know that some prop firms and Forex prop firms are legit, here's how to find those legitimate platforms.
Professional Online Presence
A web presence matters. Sure, there's no need for the firm to feature on every social media platform. They should at least have a professional website, though. it should be engaging, sleek, and fully functional.
It's also a good sign if the firm has an active online community on platforms like Discord, where you can meet other traders and talk to them about their experiences.
Reliable Customer Support
Prop traders work hard every day to make profits. Hours, minutes, and seconds count. Legit prop firms should be easy to contact whenever you need help. And you should be confident that you can ask questions when you need extra support.
Transparent About Evaluation Process
Trading isn't easy. Legit prop firms want to work with talented traders to improve their chances of success. So, while it shouldn't be incredibly difficult to qualify for a funded account, it shouldn't be super easy, either.
The sign-up process should be simple to understand.
The terms and conditions should be easy to read.
There should be some acknowledgment of the risks involved in trading.
You should be in no doubt as to what happens at each stage of the process.
Promising Reviews Online
Your prop firm of choice should have at least some online reviews on authoritative websites like Trustpilot. They don't all need to be five-star reviews, but they should be positive overall.
If it's a newer prop firm, it's okay if they don't have many reviews. But what you don't want to see is all negative reviews!
How to Spot a Scam Firm
We've explained how you can spot legit firms to partner with. But what are some signs of possible prop firm scams? Here are some red flags you should know about.
Lack of Online Presence
Legit prop trading firms want to be found. They want to attract the best trading talent and grow their platform. What's the best way to do this? Having a professional online presence.
If the trading firm doesn't have a website, steer clear.
Use caution if the content is littered with a lack of information, spelling errors, and grammatical mistakes.
If there's no online discussions around the firm, this is another bad sign.
Put simply, if a prop firm's web presence raises eyebrows, it's best to avoid them.
No Customer Support
Legit prop firms want to help you be successful. They want to support you along your trading journey.
After all, you're a team.
So, it should raise alarm bells if there's no "contact us" option. And if customer service numbers don't work, or no one gets back to you, these are also bad signs.
Promises and Guarantees
Unfortunately, trading has no guarantees. There's always some degree of risk involved – you could lose your investment. Be wary of any prop firm that says otherwise!
Although there are steps you might take to improve your chances of success, you can't remove all risk. Guarantees and promises are major red flags.
Problematic Online Reviews
It's concerning if there are multiple one-star reviews, or if users complain about the firm being a scam. Although it's hard to say if reviews are legitimate, a pattern of poor reviews is a bad sign.
On the flipside, be wary if there's nothing but glowing reviews. The comments could be very similar, using the same types of words and phrases. The reviews might be posted within a few hours or days of each other. These signs could indicate that the reviews might be fake, so proceed with caution.
Avoiding Trading Scams
If you're caught out by a prop firm scam, you could lose your money. This can happen even to experienced traders. To stay safe when using trading platforms, you should:
Read the firm's terms and conditions and make sure you understand them.
Ask as many questions as you need to ask before you commit.
Research prop firms before you start trading so you know how to spot scams.
Put simply, if you're in doubt about a prop firm, don't use it. If it seems too good to be true, there's a good chance that it is.
Get Funded with Maven Trading
Are you ready to trade with a prop firm you can rely on? Maven Trading wants to work with you! We're looking for ambitious, professional traders who want to take their investing skills to the next level.
We keep our evaluation process as simple as possible to help you get up and running quickly. And if you need help with your trading strategy, don't worry – we're here to answer your questions.
Join the action and get funded today!
PLEASE SEE THE MAVEN TRADING WEBSITE AND OUR CUSTOMER TERMS AND CONDITIONS FOR MORE DETAIL.
Popular articles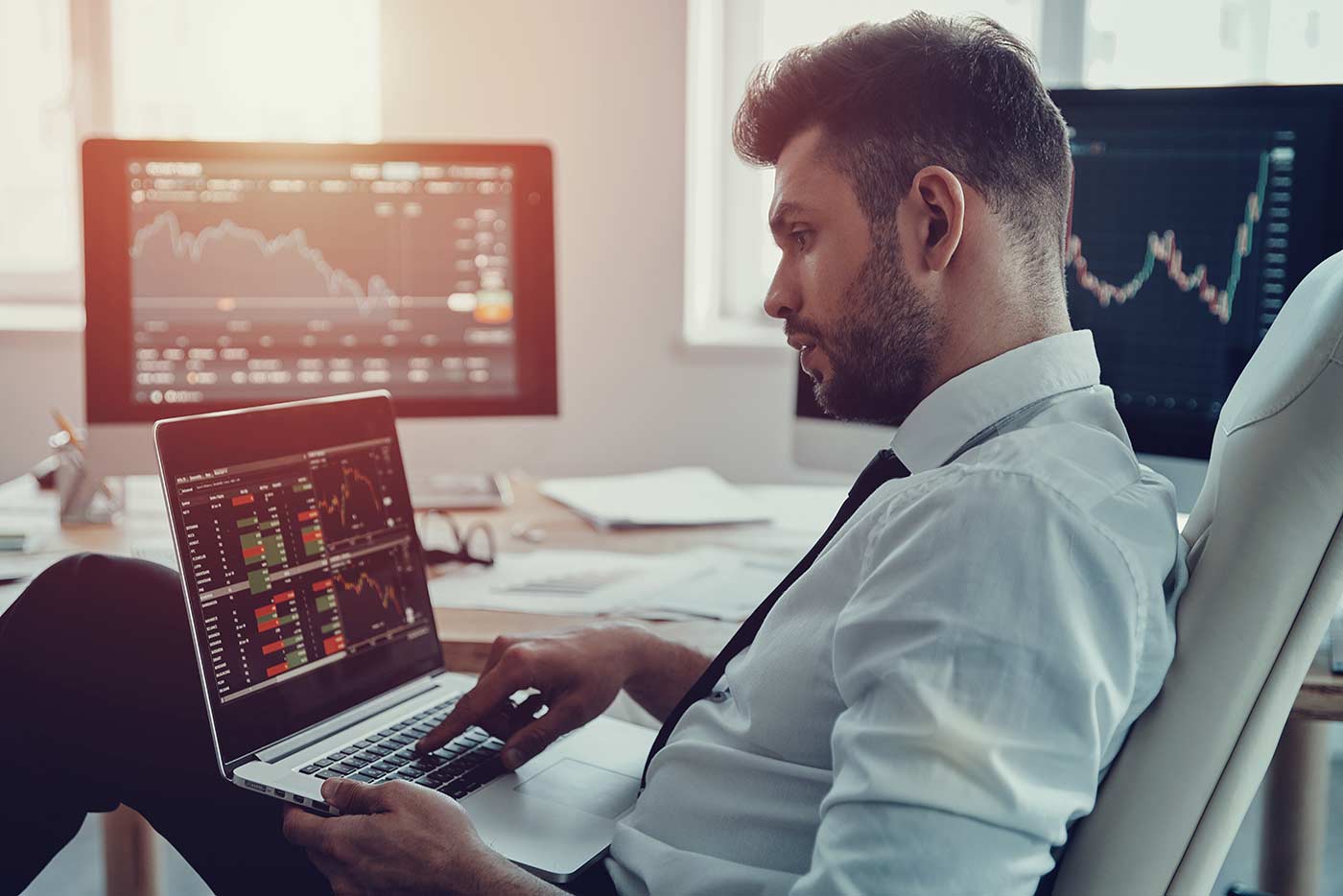 Can You Make a Living Day Trading?
You thrive on the excitement of the financial markets. You're keen to build your trading skills. And you want to trade full-time. Do these statements sound like you? Then you're probably wondering if day trading can be a lucrative career path. So, can day trading be profitable? Absolutely. Below, we explain how day trading works, […]
Read Article
View all articles